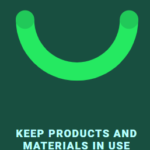 Turf Driveway Solution: Grass-Cel® Porous Paving
Grass-Cel® Porous Paving Blocks are Australian Made from Recycled Plastic, helping keep materials in use. Make a good environmental choice and build a turf driveway or overflow parking area that carries the GECA Eco-label. We have been supplying our porous turf reinforcement blocks to Australian gardeners, renovators and professional installers for over 40 years.
"Evergreen Turf were engaged by the Melbourne Racing Club in 2018 to redevelop their members carpark at Caulfield Racecourse. We installed approximately 1,850m2 of GrassCel reinforced turf parking. From our experience we found the product to be strong, rigid and easily assembled onsite."

The precisely arranged hexagonal cells provide structural rigidity to the block and allow vehicle loads to be isolated from the grass. The flat base and walls of the cells support traffic, preventing soil compaction and minimising grass wear. The result is an aesthetically pleasing and environmentally sensitive turf driveway or parking area.  
You can easily and quickly turn trafficked areas into lawn or use the blocks for pebble retention.  You can even create beautiful roof top gardens and vegetable patches.  We are constantly impressed with the creativity of our clients in using our Australian made recycled plastic product.
Heavy vehicles are no match for Grass-Cel®. The hexagonal pattern is inherently stable, and load tests have shown an empty block can support 26 ton. Most competitors test their cells when they are filled and rely on the soil for support, make sure you're comparing apples with apples. Heavy vehicle applications require an engineered sub-grade preparation, but the good news is we have you covered there too.
# ENGINEERED SUB-BASE TYPICAL DESIGN DRAWINGS ARE AVAILABLE ON PURCHASE #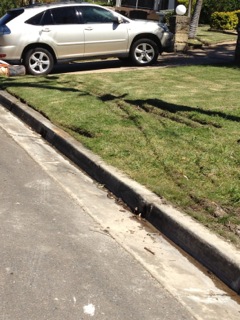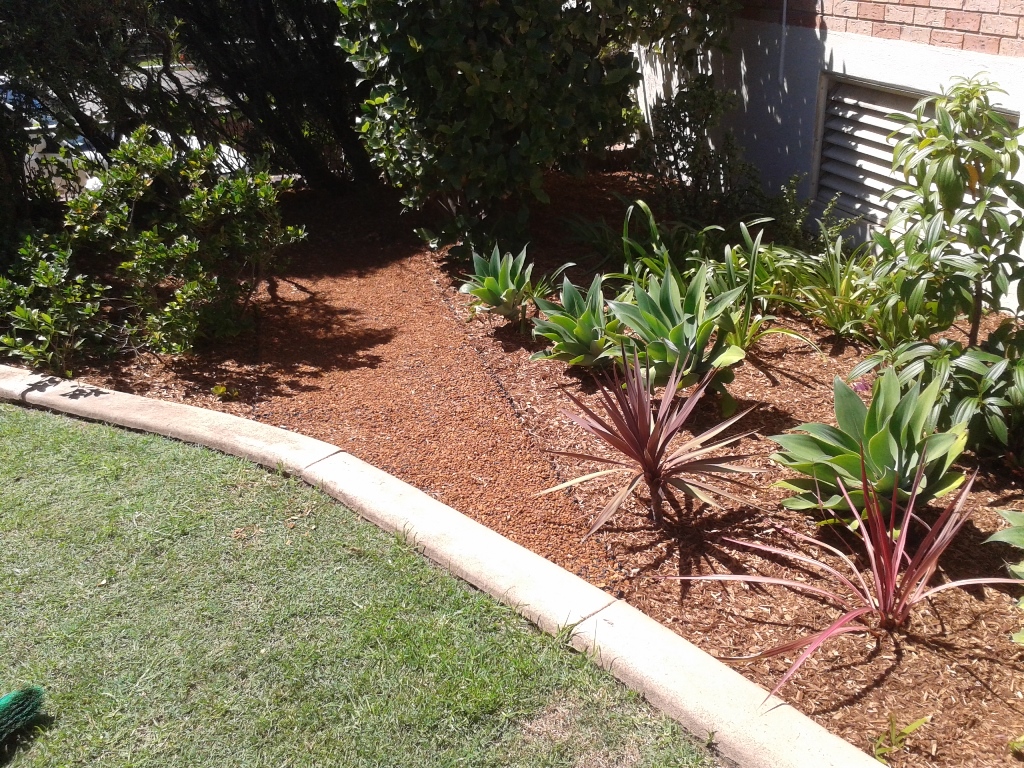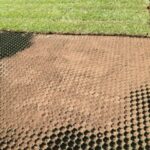 Turf driveways are easy to install
Grass-Cel® turf pavers can be sawn, filed, drilled or shaped with normal hand tools. The hole at the base of each hexagonal cell allows grass to roots to penetrate and hold Grass-Cel® in place. Pegging is generally not required.The vertical openings in each cell allow the free movement of root from cell to cell. The cross movement of stolons, roots and rhizomes (runners) binds the Grass-Cel® turf paving blocks to each other and helps to further stabilise the paving surface.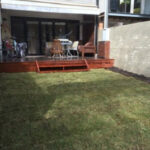 Keep high traffic lawns healthy
Our porous turf paving block lets air, water and nutrients move down to the sub-soil to keep your grass healthy. Grass roots are free to grow down through the hole into the sub-soil to bind and hold the Grass-Cel turf paving blocks in place. Grass-Cel® is a weight bearing porous paving block which acts as a root protection system for turf. The grass leaf may be damaged, but the underlying root structure remains protected. With standard lawn care, sun and water the grass will quickly regrow.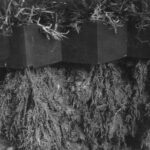 Designed for stability
Grass-Cel® porous turf pavers comprise hexagonal cells which provide structural rigidity, allowing vehicle loads to be isolated from the grass. The walls of the cells support traffic, preventing soil compaction and minimising grass wear. The roots of the grass penetrate through holes in the base and bind the blocks to the underlying soil.

Highly durable

porous pavers

Wheelie Bins (HDPE) are very durable, typically the problem is disposal not degradation. They are resistant to rot or decay, vermin and insects, petroleum, oil, regular solvents, weather and temperature extremes, warping, chipping and water. Grass-Cel® turf pavers will stand the test of time, clients have dug up and re-used them after years.
Grass-Cel® Porous Paving Block Specifications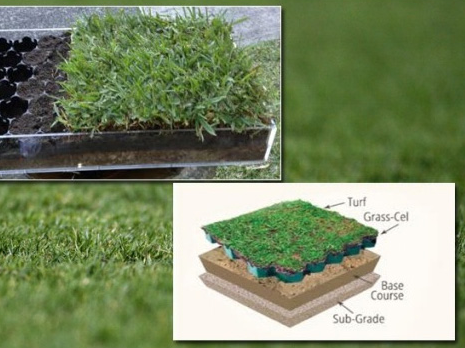 Material: Recycled High-Density Polyethylene
Dimensions: 325mm x 323mm x 37mm
Area Per Pack (10 blocks): 0.95m²
Weight: 510 grams per block
Load Capacity (unfilled): 26 ton
To support home handymen, and inform professional installers and specifiers, we have developed simple installation guides and technical information packs.  These can be accessed from the links below.