Description
Grass-Cel® is a weight bearing porous turf paving block which acts as a root protection system for turf.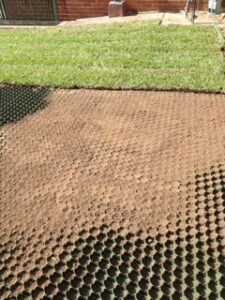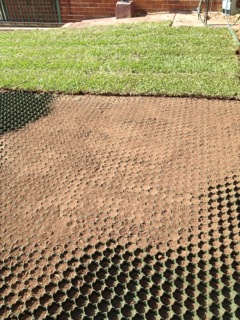 Precisely arranged hexagonal cells provide structural rigidity, allowing vehicle loads to be isolated from the grass. The walls of the cells support traffic, preventing soil compaction and minimising grass wear.  The result is aesthetically pleasing and environmentally sensitive turf driveways and parking areas..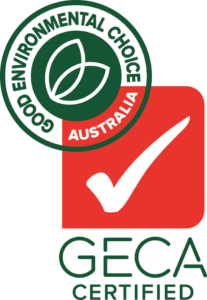 Grass-Cel® Porous Paving Blocks are Australian Made from Recycled Plastic. Make a good environmental choice  and build a turf driveway or overflow parking area that carries the GECA Eco-label.  GECA (Good Environmental Choice Australia) is a purpose driven, not for profit that provides solutions for sustainable consumption and production.  As a 100% recycled product, Grass-Cel® is proud to wear the GECA Eco-Label as confirmation of support for Australia's Circular Economy.
Specifications: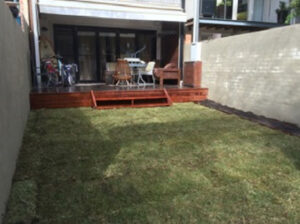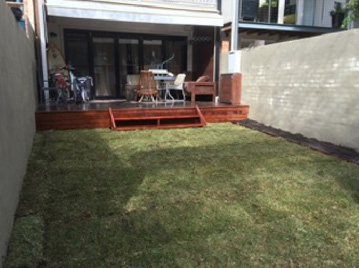 Recycled Materials: Made from Recycled High Density Poly-Eurethane.
Block Dimensions: 305 mm x 295 mm x 37 mm.
Shipping Dimensions: 325 mm x 323 mm x 37 mm.
Weight: 510 grams per block.
Area Per Pack (10 blocks): 0.9 m².
Strength: Able to withstand 260 tonnes per m² when empty.
Durable: UV stabilised for permanent strength and durability.
 

How hard is it to install?

Grass-Cel® turf pavers are simple to install.  They can be sawn, filed, drilled or shaped with normal hand tools. The hole at the base of each hexagonal cell allows grass to roots to penetrate and hold Grass-Cel® in place.   The cross movement of stolons, roots and rhizomes (runners) binds the Grass-Cel®  turf paving blocks to each other and helps to further stabilise the paving surface.  Pegging is generally not required, suitable for slopes up to 1 in 10.  The vertical openings in each cell allow the free movement of roots from cell to cell.
What can it be used for?
Grass-Cel® is great for:
Creating sustainable and beautiful permeable parking areas or driveways.
Improving rainfall capture and minimising stormwater runoff.
Weight bearing turf driveways, parking areas and crossovers.
Grass, gravel and pebble/decorative stone driveways, parking and paths.
Areas where potholes and rutting is a problem.
Commercial Applications such as Heavy vehicle access tracks (with engineered sub-base), Golf course vehicle paths and caravan, camper van, and boat parking areas.
Visit the Grass-Cel® Product Page for more detailed information